nirvana massage are OPEN

NON-STOP

AND located at the intersection of Šumavská and Moravská street. Address: Šumavská 16, Praha 2
ABOUT NIRVANA
Nirvana massage is one of the best and greatest erotic massages in Prague. Exclusive experience with sexy girls in a truly luxurious and clean environment. You can choose from many sexy girls – trained masseuses who also offer a erotic mix massage, body to body massage, pussycat massage:), lingam and nuru massage and very interesting supplemental services such as erotic prostate massage, four-hands joy massage, couple massage and other massages. You will enjoy the erotic massage at Nirvana Prague from the moment you get a sexy girl – your chosen masseuse who will take you to the room where you will massaged and fulfill your wishes :).
You will surely be happy to have a shower with a masseuse, and that you can watch the masseuse all the time, thanks to the installed mirror. With erotic massage at Nirvana Prague you do not have to worry about anything – you choose a sexy girl – a masseuse, according to your preferences – she will take care of you so that you will pray for the massage not to ever end.
Which angle was the best to look at the masseuse? Did the erotic massage at Nirvana Prague Your meet your expectations or million times better? Are sexy girls – masseuses – really sexy in Nirvana Prague or are they a million times sexier than you hoped for? And which of the sexy girls from Nirvana Prague was the one you allowed to touch your body and enjoy a shower with you? In Nirvana Massages Prague you will always be in great hands, regardless of whether you choose a massage for 30 minutes or a massage for 120 minutes. Likewise, if you choose nuru massage, erotic massage, pussycat massage 
 or prostate massage – all these erotic massages can be done by sexy girls from Nirvana Prague and they will be happy to show you. We believe that you really enjoyed your stay at the Erotic Massage Nirvana Prague – if so, we will be happy to let us know … and you can also tell us all the detail.
Blondes, brunettes and ginger, skinny and well-padded, tall and petite, shy and provocative… here you can find a girl of your taste. Start a trip to new sensual experiments, allow her to explore your body with her hands and discover more and erogenous zone of your own.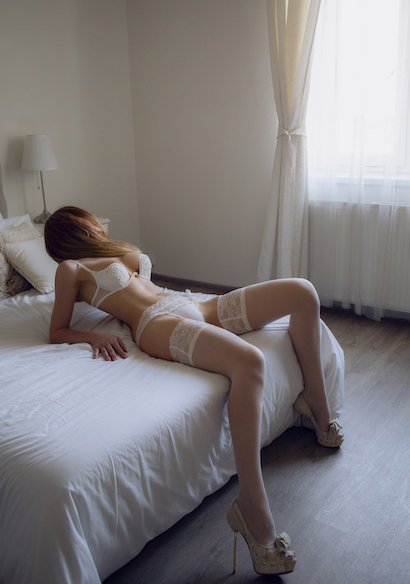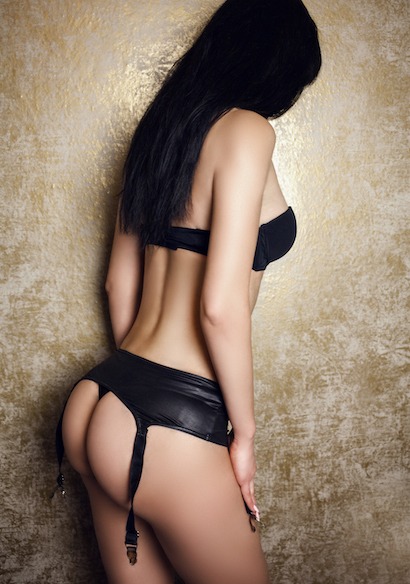 ALLOW US TO SHOW YOU SOMETHING SPECIAL
The ritual of pussycat massage includes:
– Relaxing warm shower together.
– Sensual Nuru oil massage, while which the masseuse will slowly slide with her body along yours.
– Hot fondling of the masseuse along all her body (including kisses).
– Peal shower as a part of Lingam massage, during which the girl is gently massaging your penis with her breast.
If you are this type of person that likes not only receive, but also give pleasure pussycat massage is something you will absolutely enjoy. All Nirvana girls are different wild and tender, blonde and brunette, petite and with rich-figured. Choose the one that suits your taste and desires and start together the journey to nirvana.
Pussycat massage is a unique sexual experience. First of all, because from the passive participant you will turn into the active one. In the beginning you will take some time softly touching each other and getting introduced to the most sensitive parts of your bodies. You will feel how delicately the masseuse is sliding along your skin and how passion is growing inside her. She will grant you the utmost relaxation combined with pleasant sexual arousal.
Being surrounded with incredible pleasures of touch and sense you will soon feel that you would like to thank the beautiful masseuse for the delight she gave you. And pussycat massage allows doing it the best way. You can touch and kiss the girl in her most intimate zones, you can watch her for the most seductive angles and allow the arousal grow even stronger. While playing with each other's bodies, giving and receiving kissed in the most unexpected places you will totally fall into the world of thrill and satisfaction.
Just imagine a seductive Nirvana girl is giving you a nice massage, while you are exploring the curves of her body, feel how her skin is becoming warmer and warmer and how she is getting filled with passion for you. Be sure the girl will use all the techniques she knows to make this pleasure last as long as it can, achieving higher and higher levels of zest.
As you can see Nirvana is a place, where any wish, any desire is to be satisfied. We have created a perfect place for sexual experiments and encounters, an oasis full of attractive young girls destined to give pleasure and unforgettable lusty experience.

FIND YOUR WAY TO NIRVANA MASSAGES
Our masseuses are young and beautiful girls that also know a great number of techniques that can make any man happy. Discover ancient Indian and Tantra secrets of erotic massage or dive into the world of the Sexual Revolution innovations.