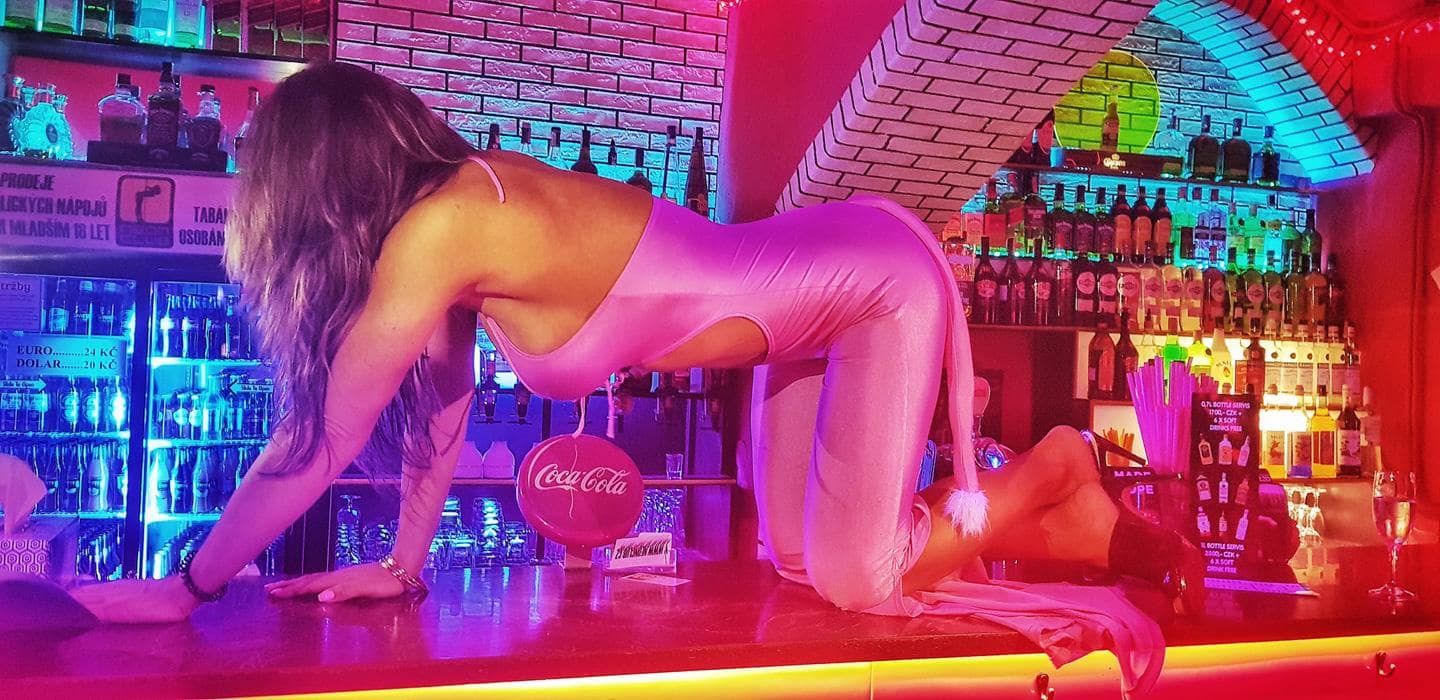 In night club Neon we profess the motto: "Entrance fee is only required in places they know you have many reasons to run away." We both think and hope that you have no reason to run away from our night club! The entrance fee is free. It's fair, isn't it? Why would you run from comfortably furnished night club in the centre of Prague? Stay, choose, enjoy and repeat. You are going to spend a night you would love to repeat!
Bored with visiting brothels? No worries! Use our escort service. Choose among many beautiful girls which are ready to fulfil all of your dreams. Escort service is the best way how to spend a passionate night in the comfort of your home.
How does it work? Super easily! Give us a call, tell us what you would like to experience and we are going to manage it. Your only task will be to open the door and enjoy your evening. If you hesitate, which girl is the best solution, let's make smart choice. Choose as many as you wish! Our girls are 100% discreet and 100% looking forward to meet you.
Unforgettable Stag Party in Prague
Is your best friend going to be married? Are you supposed to organize him an unforgettable stag party in Prague? You're the lucky one! We have solved this instead of you. This night will contain everything that should – friends, drinks, fun, girls and much more. You can choose if you would like to start or finish your big night in night club Neon.
We offer two options of unforgettable stag party – mini or maxi.
Mini option contains 1x (Bottle service 0,7l + 6 soft drinks), 1 hour with one hostess for groom in the room with whirlpool + champagne and a strip for whole group.
Maxi option contains 2x (Bottle service 0,7l + 6 soft drinks), 1 hour with our two hostesses for groom in the room with whirlpool + champagne and a strip for whole group.
Do you know, which option fits you the best?
We love happy hours. What about you? Happy hours in Neon are from 12.00 until 20.00 every day. During this time, we offer 20% discount on services. We think it's a pity not to take advantages of our happy hours.
Non-alcoholic drinks, energy drinks, vodka, gin, whisky, bourbon, cognac, brandy, distillates, liquor, tequila, rum or draft beer. Our drink list is pretty rich and we don't doubt you will choose. We have Stella Artois on the tap and Staropramen or Heineken in bottles. If you prefer cocktails we offer Jack & Coke boat and Redbull & Vodka boat. Check our drink list and be sure that Neon club always takes care about its customers. We believe you will enjoy your stay and our drinks.
–          Do you know, that you can check, who is currently at the club? Check it here.
–          If you would like to try something special, always talk directly to our girls.
–          Would you like to "reserve" your favourite girl? Of course, call us two days in advance!
–          It's possible to come in with your partner! You can rent a room for yourselves or you can take one of our hostesses too.
–          We have a special discount coupons. Print it at home and once your bill is bigger than 3000 CZK you receive 500 CZK discount.
Do you have any questions? Would you like to order girl for home? Give us a call +420 733 121 022 or contact us via email (info@neonclub.cz). You fill find your best evening in Prague at Balbínova 733/21, Praha 2 – Vinohrady.
We are night club Neon located in the centre of beautiful Prague. You can visit our cozy interior since 2007. Neon is really close from Wenceslas Square. It's less than 7 minutes walking. If you prefer going by tram, you can use number 11 and get off at Italska station. If you are going by underground, use A (green) or C (red) line – station Muzeum. Our club offers luxury environment with family atmosphere.
There are three floors of pure enjoyment in Neon club. You can have a rest at out super-cozy leather sofas, two whirlpool baths and large selection of cheap drinks. Our Sport Bar provides 2,5 meters big screen on which you can watch the sports broadcasts. Let's have a nice time in Prague.