banco casino
one of the most prestigious Prague casinos, offering its visitors services of the highest professional level.
more informations
BANCO CASINO is the biggest and most popular casino in Prague, which is located on the most famous pedestrian streets in Prague – in Na Příkopě street. In BANCO CASINO you can expect a very professional and personal approach of all employees, even if you aren´t a passionate player and you want to get to know the magic of the casino only from bar stools nearby cute barmaids. Elegant and stylish interior in BANCO CASINO will bring you a very enjoyable experience that only your winnings can improve. In BANCO CASINO you can try your luck with their luck at Texas Hold'em, Ultimate Texas Hold'em, American Roulette, Black Jack, Banco Poker, Pontoon, Baccarat, slot machines, video lottery terminals, or electromechanical roulette.
We bet you at Banco Casino will enjoy !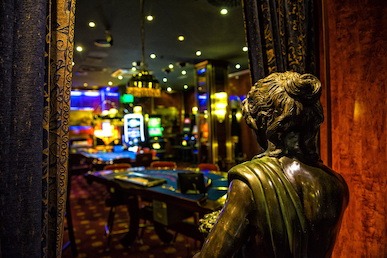 What say about themselves?
Registration with an ID document is requiered when visiting the casino for the first time.
The BANCO CASINO building is located on the historically significant border between Old Town and the New Town. In a street that is ranked as one of the most expensive streets in the world, in terms of all renting areas within it.
Because of its location which is situated in the heart of Prague, buildings and streets nearby do remember stories that are deeply written in the history of the city.
The destruction of the city's fortifications and filling of the castle moat predetermined the future importance of the Na Příkopě street. Its significance was greatly supported by the unification of Prague in 1784. Until then, this area was a periphery of both cities. During the 19th century, many important commercial buildings were bulit on the street Na Příkopě and by the end of the century the street became a highly frequented urban boulevard.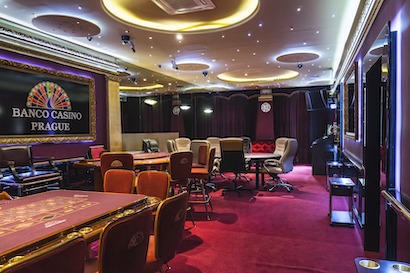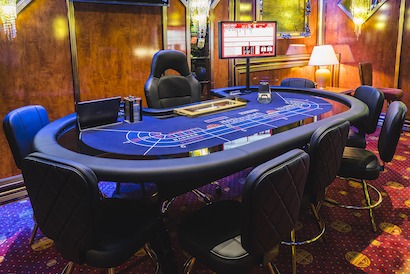 People under 18 are nOt allowed
BANCO – CASINO, a.s. operates two luxury casinos in the center of Prague: CASINO BANCO and CASINO VEGAS. The company's motto is that guests should always have a good feeling from having a good time in there, regardless of the outcome of their play.
BANCO CASINO is a place where winners meet the winners ?! We hope that you enjoyed the visit of one of the most popular and most visited Prague casinos. We hope that you enjoyed BANCO CASINO in all its glory. Surely you got to know that in the BANCO CASINO there is always a very friendly atmosphere, which is given by its every staff member by their willingness and kindness – from barmaids, receptionists, croupiers to casino managers. If you visited this perfect casino, we will be happy if you write for us a review. So what, did we win the bet that you will love BANCO CASINO ?
1
Play to have fun. Never bet more than you can afford, never bet borrowed money.
2
Study each game, its benefits and risks. Choose the ones that best suits you.
3
OBSERVE THE LAWS, GET TO KNOW THE RULES OF THE GAME, AND FOLLOW THEM. FOLLOW THE RULES OF THE BETTING COMPANY AND THE GAME CENTER.
5
CONSIDER BETTING AS FUN, NOT AS A TOOL FOR IMMEDIATE WEALTH.
6
Luck and coincidence is what it is all about, do not believe tricks, improper manuals and systems.
7
DO NOT PLAY IF YOU ARE UNDER THE INFLUENCE OF ALCOHOL, STRESS OR DEPRESSION.
8
Bet and play only where it is played legally, according to clear and fair rules.
9
BE READY TO WIN, BE READY TO LOSE.
10
Have your joy and your excitement under control – watch out the time, amounts, wins and losses.
Hotel KINGS COURT *****
U Obecního domu 3, Prague 1